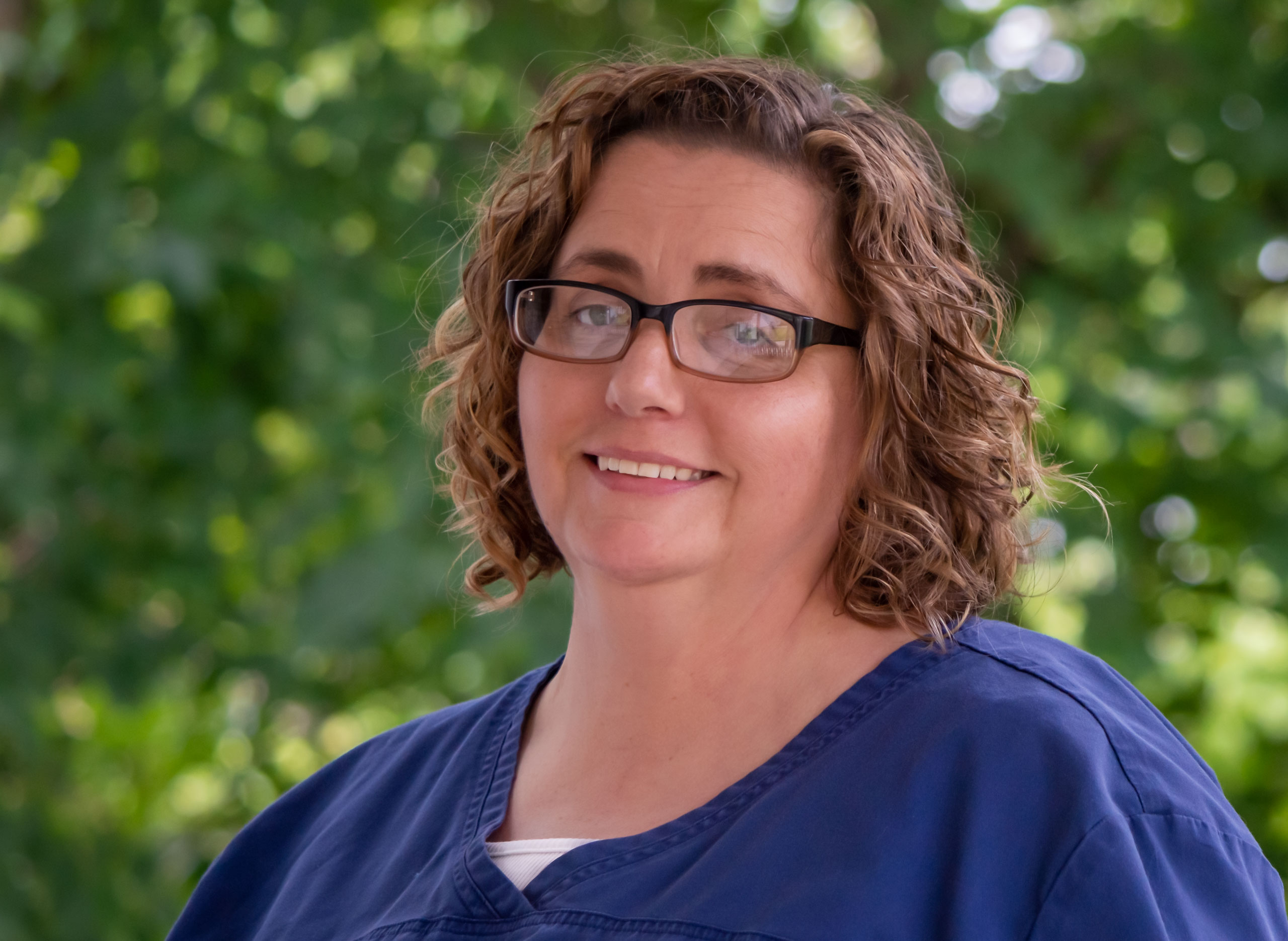 Christine Cameron
A vet tech for more than 13 years, practicing in both emergency and critical care, Chris Cameron makes it her business to stay current in standards of care.
Chris has loved animals since she was three, when she fell in love with her first kitten, Bobo. And the bond has only grown in the years since.
In 2005, she was working as an associate at PetSmart and started thinking about doing more with animals. A bit of research, some education and a ton of on-the-job training later, Chris got to know the folks at Spoede – bonding over a shared love of Australian Shepherds and British progressive rock – and the rest, as they always say, is history!
Chris's family includes her husband Eric, rescue poodle mix Scooter, and three rescue kitties: Otis, April and Parker.